Welcome to the Merricks Mill Landings, where you will find elegance and class in our brand new, custom-built homes.
With a mix of single-family and townhomes, we aim to offer a first-class build showcasing open concept floor plans, stunning kitchens, and baths, along with hardwood flooring. Our generously sized lots are fully serviced with water and sewer alleviating the need for septic systems.
The charming streets of Merrickville are lined with heritage architecture, artists' studios, specialty boutiques, and restaurants. Capture the Jewel of the Rideau River in your very own community with more than 100 historic and heritage properties.
Want to learn more about our builds?
Please call Robin Chinkiwsky at 613-269-2222 or email admin@3point5.ca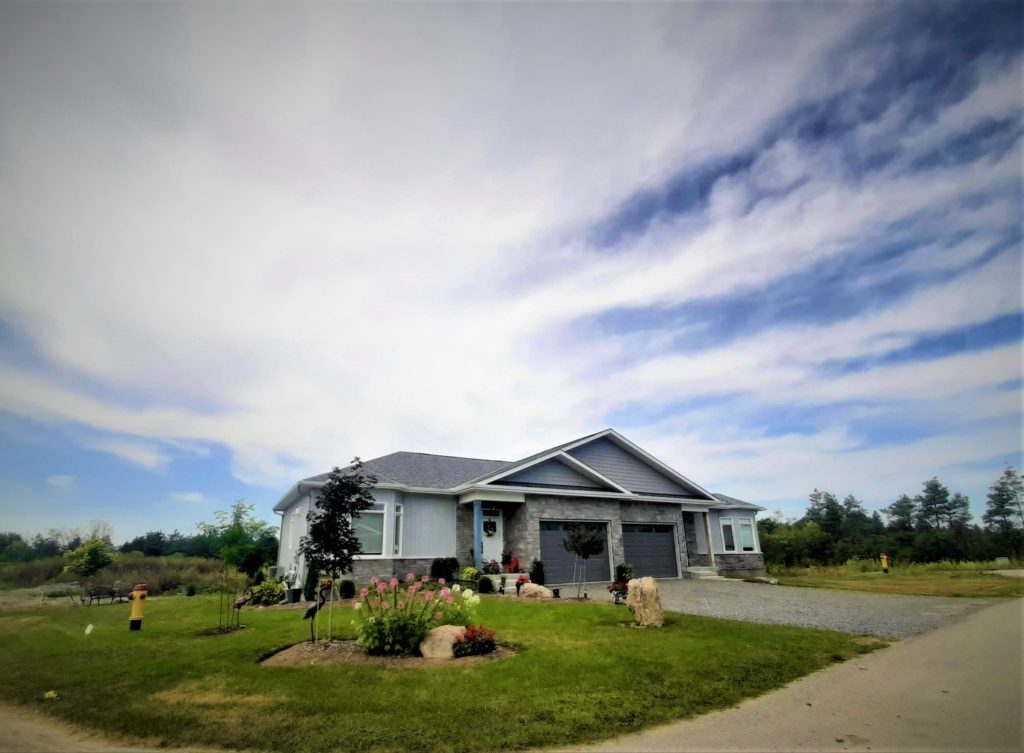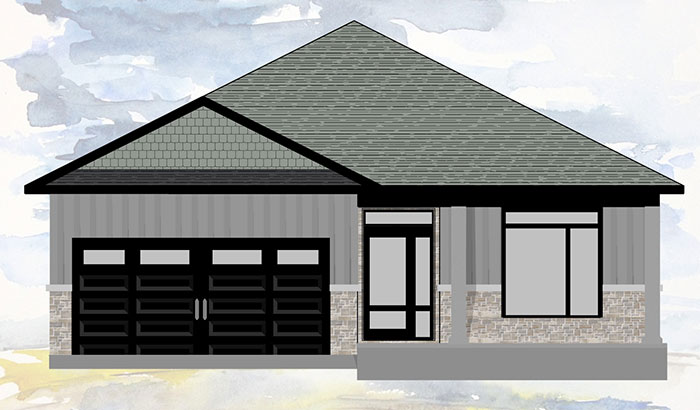 Single family home – 'The Austin' Model
Approx. 1400 sq. ft. Living area on main level
Large concrete front porch
9 ft. walls
Lot: Lot 6 single
58 ft wide x 96 ft deep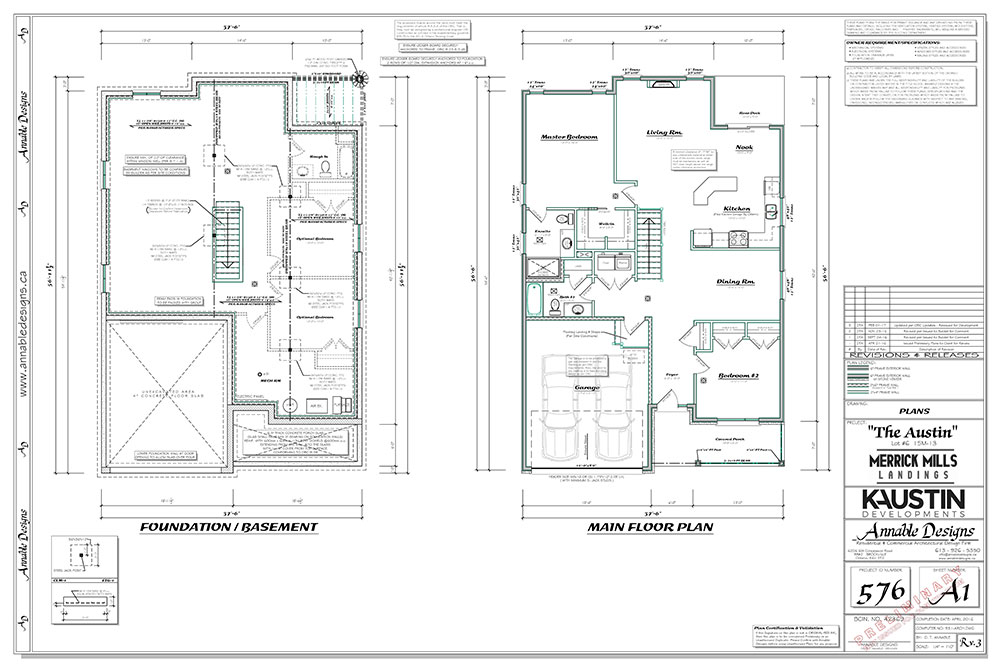 Specifications & Features
Structure:
(Foundation)
Drainage layer connected to the city storm sewer
Waterproof membrane on foundation
Basement height is 8'0''
(1st Floor)
9ft. ceiling throughout the main living/dining & kitchen area
9½" International Beam floor joisting @ 16" c.c.
Exterior walls 2" x 6" @ 16" c.c. kiln dried spruce
Interior & garage partitions 2" x 4" @ 16" kiln dried spruce
Exterior walls R20 fiberglass
"Dymond backer" used in all washrooms
(Basement)
Approx. 1,200 sq.ft. area.
UPGRADES: Full finished basement with 2 bedrooms and bathroom $35,000.00
Full finished basement with 1 bedroom and bathroom $33,000.00
(Roof)
Truss roof with 6/12 pitch
7/16" OSB sheeting on the roof
Owens Corning TruDefinition® Duration® Designer Colours Collection that come with a "Limited Lifetime Warranty"
R50 blown-in fibrous loose-fill thermal insulation
(Garages)
Walls 2" x 6"
½" gypsum board on separating walls only.
Doors & Windows
All high-quality steel doors with brick moulding and magnetic weather-stripping
PVC windows with low-E argon gas thermopane, brick moulding, casement & single hung.
Heating, and HRV
Natural gas furnace
Heat / Cool programmable thermostat
Heat Recovery Ventilator, system for fresh air distribution to entire house
All duct work with return air drawn for each bedroom, living room, and basement
External filter rack for easy replacement
Dryer vented to exterior
Dedicated Bathroom exhaust fans
Range hood venting to exterior
Electrical – Telephone – Cable
200 Amp service – breaker panel
All electrical work done to Ontario Electrical Safety Code standard
Wired Smoke and Carbon Monoxide detectors on each floor – interconnected
4" insulated pot lighting in kitchen areas (3)
Arc fault breaker on bedroom receptacles
All bedrooms have center ceiling lighting
24 volt front door bell & chime
Wired for television –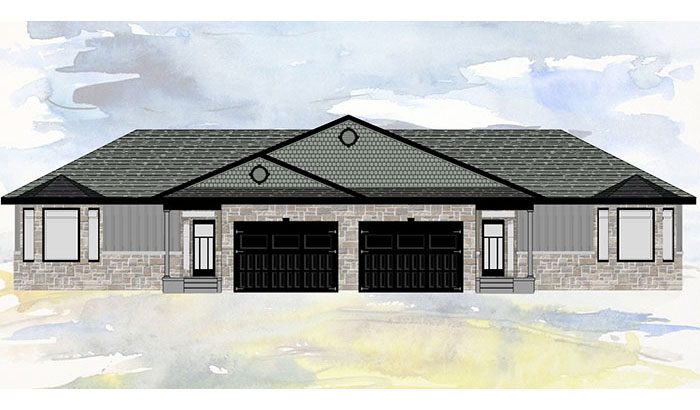 Semi-Detatched home – 'The Dustin' Model
Approx. 1000 sq. ft. Living area on main level
Large concrete front porch
Full Height sound proof Party wall
Lot: Lot 7 semi
98 ft wide x 70ft deep
Frontage for each unit approx 49 ft (half of lot width)
Municipal Water, Municipal Sewage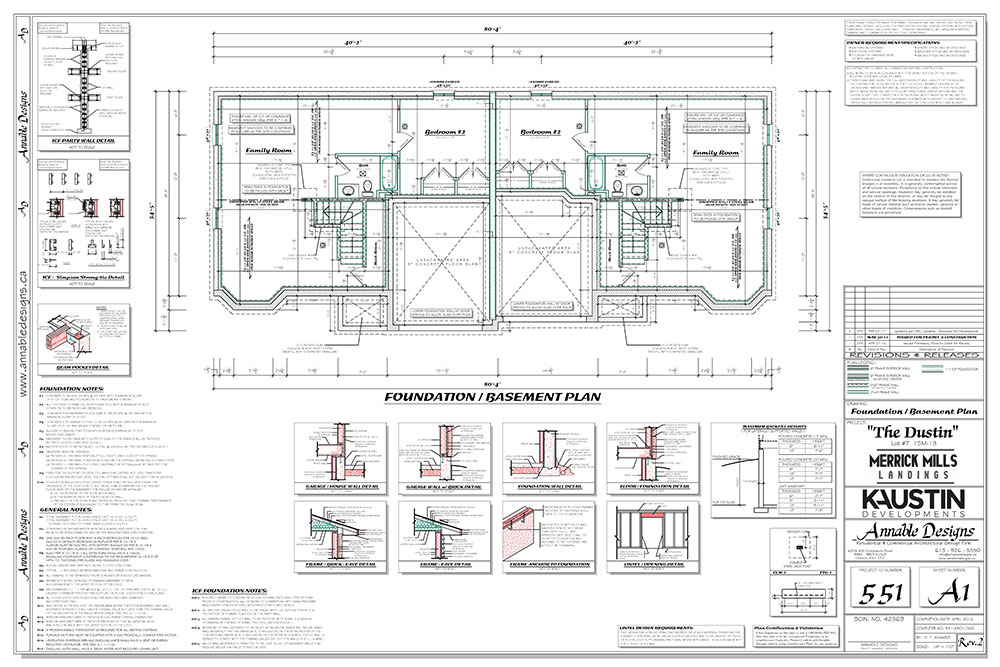 Plumbing
Dedicated water lines to every fixture, for constantly balanced pressure
Pressure and temperature controlled – single handle tap, with spout and chrome shower head
Single handle basin faucets
Double kitchen sink
Dual flush toilet with insulated lined tank
Venting & drainage ABS
2 frost free hose bibs.
Hot water tank on demand (rental) (40gal.) All basements come with rough-in for future bathroom.
Kitchen & Bath
Custom Kitchen
Modern Shaker style cabinets with a clean white finish
Standard upper cabinets
Various door pulls or handles to choose from
Laminate counter tops that emulate genuine natural stone with optional granite or quartz upgrade
Center ceiling light
Double kitchen sink
Custom Vanities with Stone counter tops
Exterior Finishing:
Aluminum soffit & fascia
Concrete front porch
Stained wooden porch post / or Aluminum.
Exterior walls are a combination of stonework and board & Batten vinyl siding as shown in the plan
All units come complete Pressure Treated decks with 5/4 Plank decking, and 2"x2" wood spindles
Flooring – Trim – Finishing
Bath, Laundry, Hall are all Ceramic
Living Room, Dining room and Kitchen are LVT / Hardwood upgrade optional
Bedrooms are Berber carpet
Door handles with black finish
MDF 2 ¾" Square Casing
MDF 5 1/2" Square Base
2 coats of latex finish paint
Landscaping
Front and back yard is graded with finished top soil.
Upgrades Options
Finished basements completed to the same specifications/finishing as 1st floor
Flooring – Ceramic
Flooring – Engineered hardwood flooring (wide plank.)
Heated ensuite flooring
Quartz counter top.
Plumbing upgrade package available.
Kitchen upgrade package available.
Landscape package available.
Notes:
All specifications are subject to change without notice.
All specifications and workmanship meet or exceed the requirements of Ontario Building Code and/or Tarion Corporation.

*Renderings may vary slightly from final construction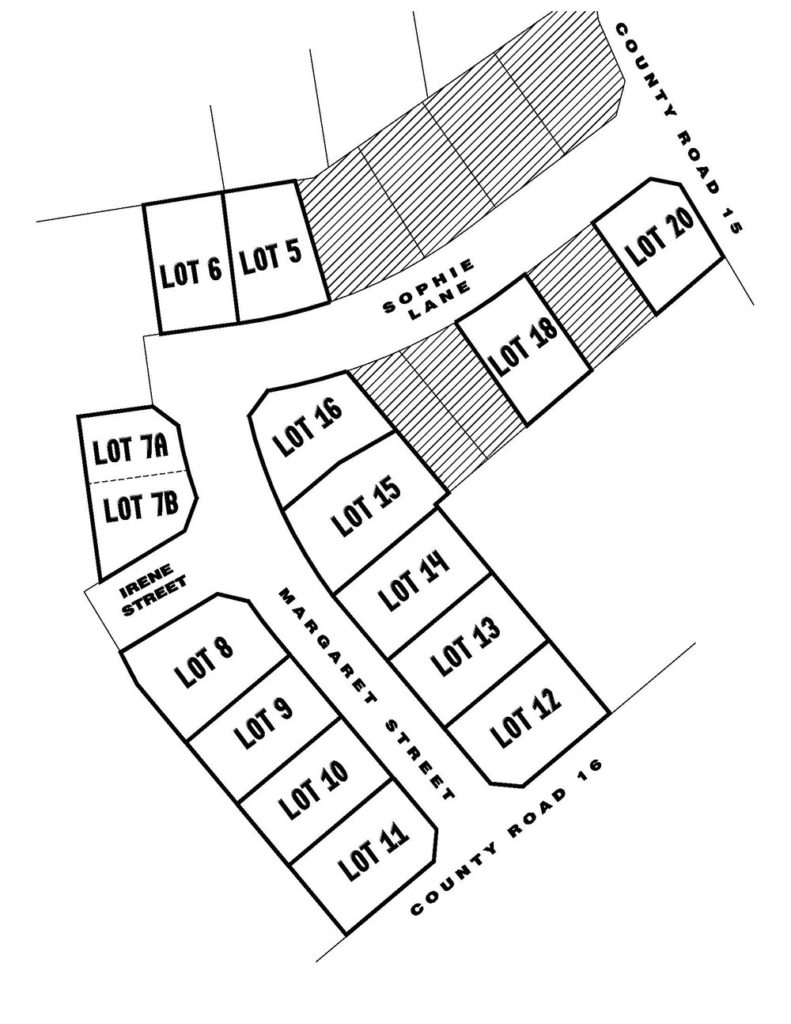 Please contact for Lot availability.
Notes:
All specifications are subject to change without notice.
All specifications and workmanship meet or exceed the requirements of Ontario Building Code and/or Tarion Corporation.

*Renderings may vary slightly from final construction